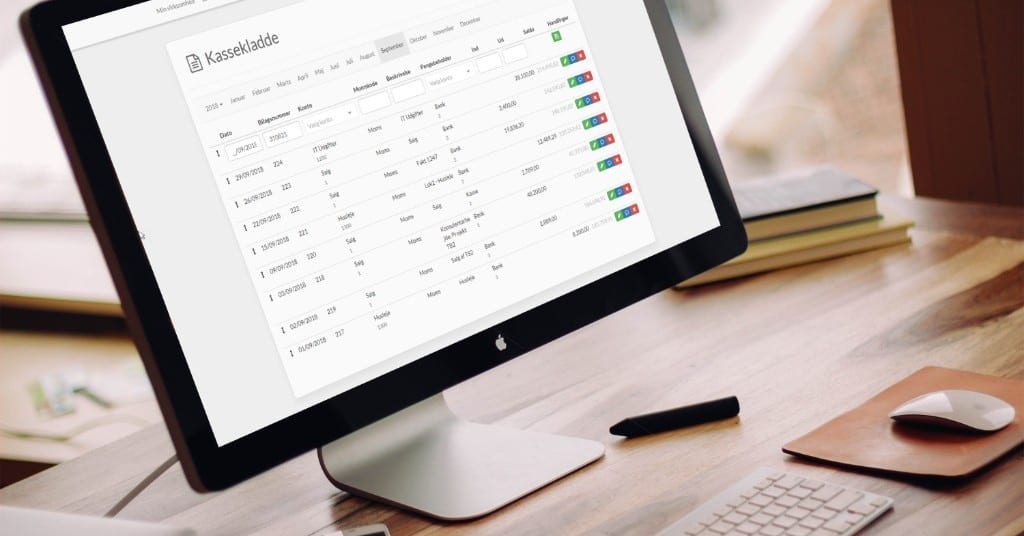 We are proud to show you our new and improved cashbook.
We have spent many hours improving our cashbook. Now it is even easier for you and your clients to enter data, fast and effective.
Speed – now up to 86% faster
One of the things we have improved significantly is the speed of the cashbook. The calculation of balance for all entries are faster than ever. Live calculation for the balance is unique to your communication portal. It makes bank reconciliation entry by entry very easy.
Calculator
We have developed a smart calculator. No more need for a physical calculator or loose paper to add up and deduct amounts during entry. Calculations can now be made directly in the in / out fields of the cashbook. The calculator supports all the normal calculation functions.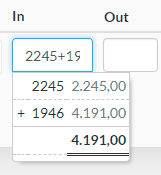 Automatic annex numbers
The cashbook automatically suggests the next annex number, based on the previous numbers used. That means entering data can now be done faster with a lower risk of errors. If the function is not used it can easily be turned off in the settings menu.
Option to hide annex number and vat code
We constantly strive to make your system as simple to use as possible. Therefore we have launched a new function that allows you to hide annex number and vat code for clients that don't need this. This can be set up for each client in the settings menu.
What else?
We have also developed other functions in the cashbook:
More intelligent description field when editing account. If the description is standard it changes according to the selected account. If it is the standard text for the account, it changes if the account is edited.
The month picker is improved so it's faster to switch between the months.
The cashbook now supports fiscal year instead of just calendar year.
The field navigation with enter and tab has been optimized on the cashbook entries.
When?
This is already live and activated on your platform and we hope you enjoy the optimized experience.